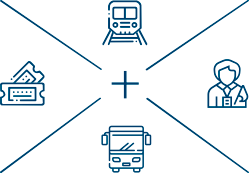 Know Machu Picchu in a single day? Yes! It's possible. With all the comfort and security you deserve, we take care of everything. We are specialists in trips to Machu Picchu full day.
Secure your space and book your tour to Machu Picchu full day in advance. We take care that your trip is incredible.
Explore, live and know one of the most incredible, magical places that exists on the face of the earth, considered one of the seven wonders of the world.
Machu Picchu is one of the new seven wonders of the world, built by the ancient Inca civilization. A wonderful place built entirely of stone, standing on top of the mountains so close to the sky so close to the Sun.
Start your experience, from your hotel in the City of Cusco, we will transfer you to the train station located in Poroy, which is only 25 minutes from the city of Cusco.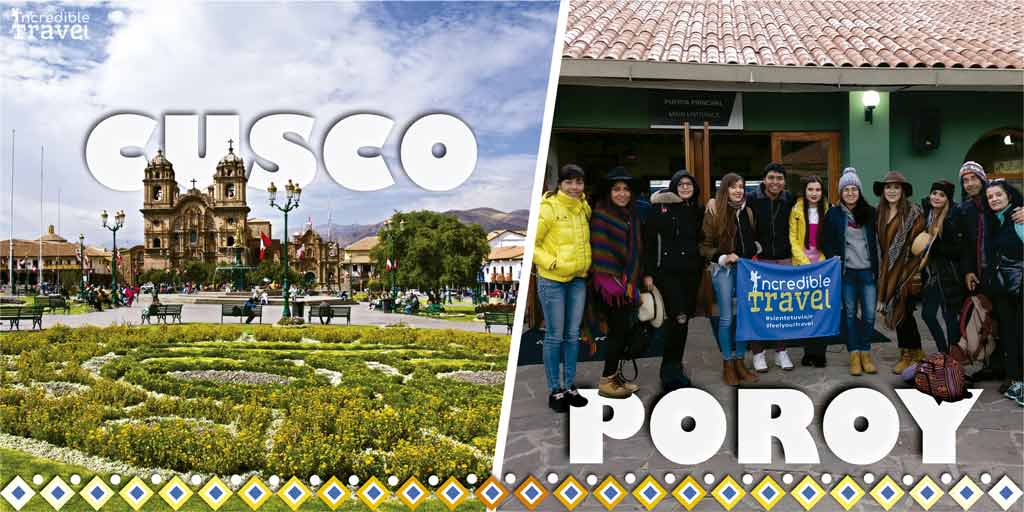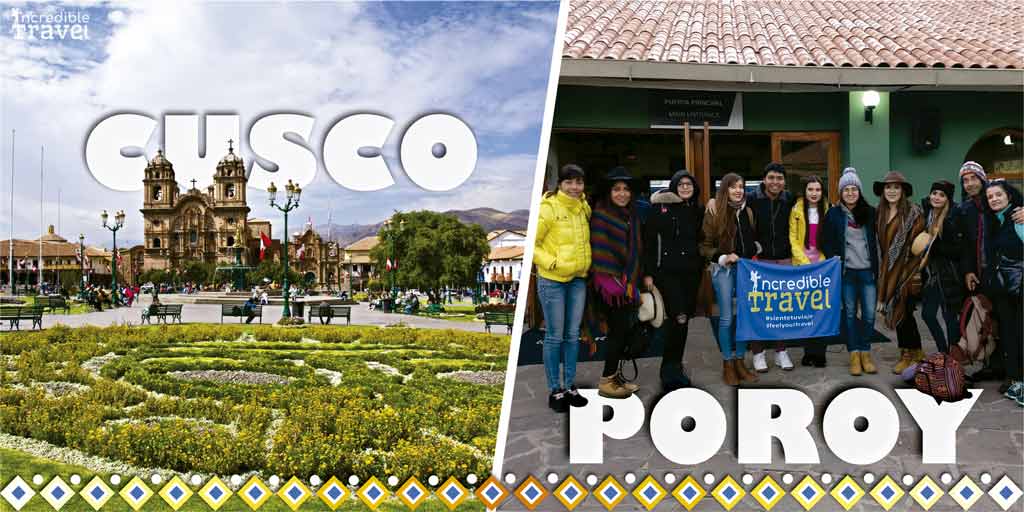 You will board the train that will take you from the Poroy station to the Machu Picchu Pueblo station (Aguas Calientes).
Inside the train, all your senses will be activated, an incredible train journey, the car where you will go, has large windows from which you can see the wonderful nature throughout the journey.
It is 3 hours and 45 minutes by train to get from Cusco to Machu Picchu. During the train ride, you will see the great mountains of the great Andes mountain range.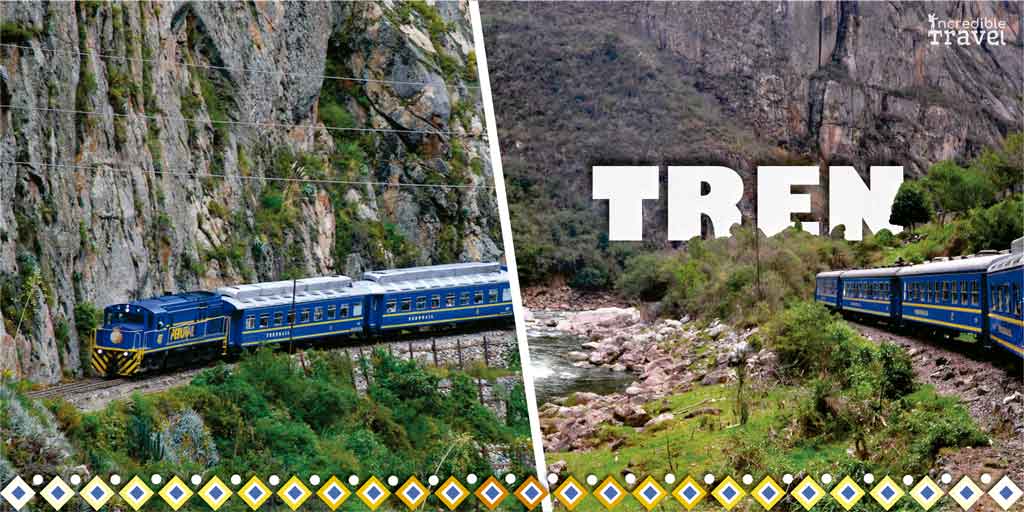 A great vegetation will walk, taking over all nature, it will continue to enter this forest in a canyon where only the railway line and the river fit, it is incredible.
You will arrive at the Pueblo de Machu Picchu (Aguas Calientes), there a person from the Incredible Travel team will be waiting for you. You are already a few minutes away from the World Wonder Machu Picchu.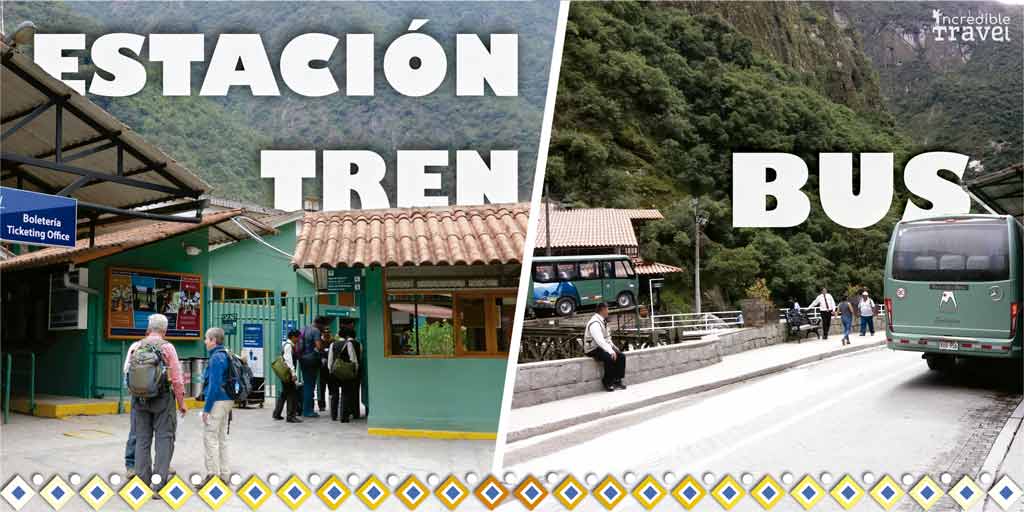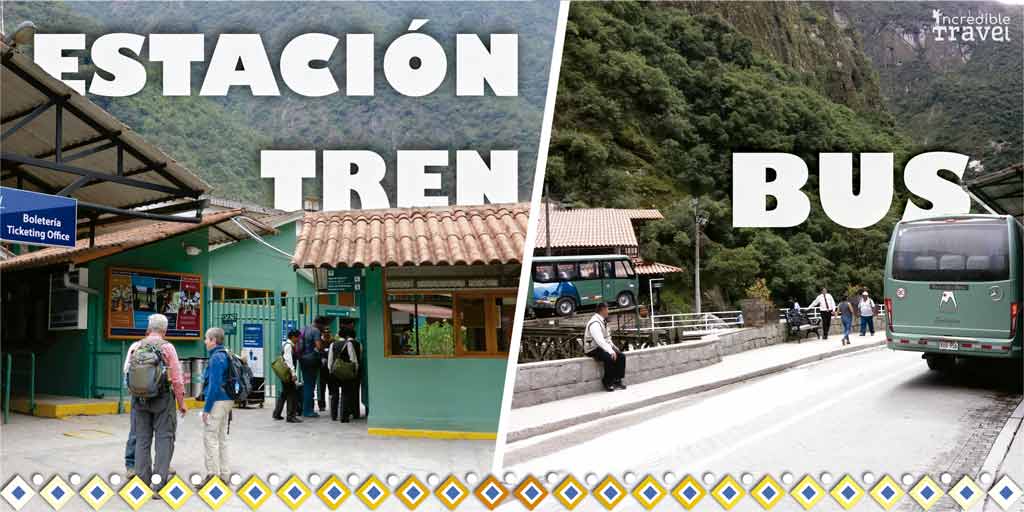 From the Machu Picchu train station, you will walk to the bus station (5 minutes). You will get on the bus that will take you, along the Hiram Bingham road, from the town of Machu Picchu to the archaeological center of Machu Picchu la Maravilla.
For 25 minutes you will go inside the bus, along a zigzagging path, this bus will take you to the entrance gate to Machu Picchu. Here we will also be waiting for you.
Together with our professional tour guide you will enter the wonder of Machu Picchu, our tour guide will help you enter.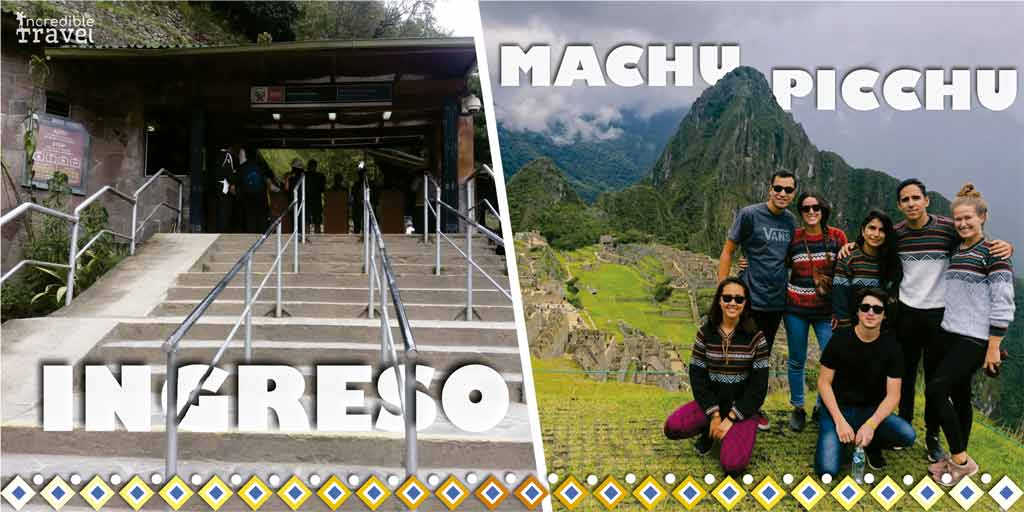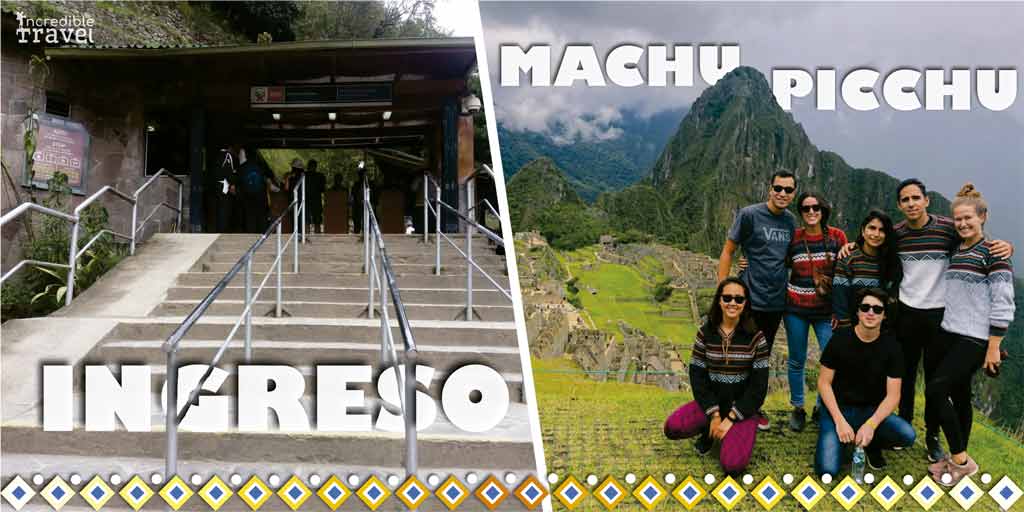 You will fulfill one of your dreams, being inside Machu Picchu, you will be stepping on, seeing and feeling Machu Picchu in all its great splendor. You will be amazed with such an incredible, magical and wonderful place. Built with only stones, by the Incas.
You will go along the longest route within Machu Picchu, our tour guide will be accompanying you, showing and telling the story of this incredible place Machu Picchu.
You will know the main places and enclosures within Machu Picchu, such as the guardian's house, the agricultural and urban area, the quarries, the botanical garden, the temple of windows, the temple of the priest, the intihuatana, the sacred rock, the enclosure of mortars, temple of the condor, of the sun and many more places.
You will be impressed, after exploring and knowing Machu Picchu, at the top of the mountain of the same name, so close to the sky, so close to the sun, so close to the clouds, surrounded by mountains of an implacable nature, full of such energy.
Fulfilled with the dream, it is time to leave, from Machu Picchu, surely you will take many photos that you carry in your memory and in your heart. Ha but do not forget to also take a souvenir inside your passport, a stamp of Machu Picchu that will surely be a great memory.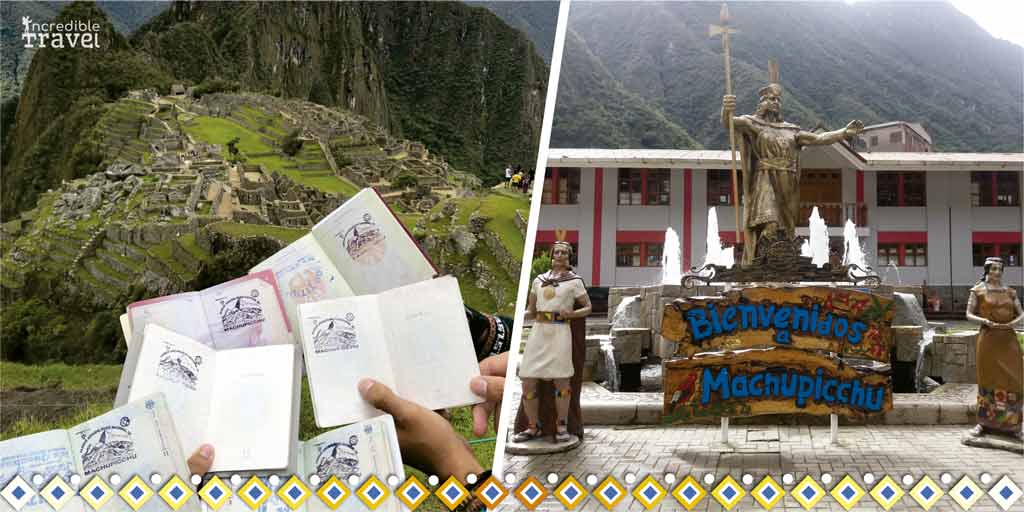 You will take the bus that will bring you back for 25 minutes to the town of Machu Picchu, along the same zigzagging path, the bus will leave you in the same place from where you got on.
It is your free time to know and visit the Town of Machu Picchu, it is also time to eat. In Machu Picchu Pueblo, there are many restaurants of all quality, variety and price, so don't worry.
You will have to return to the train station, which by the way there is only one train station in the town of Machu Picchu. You have to be at the train station 30 minutes before your train's departure time.
You leave by train from the Town of Machu Picchu to the Ollantaytambo train station, a train trip that lasts 1 hour 45 minutes, a beautiful train journey.
When you arrive at the Ollantaytambo station, we will be waiting for you, to transfer you in a transport from Ollantaytambo to the city of Cusco, it is 1 hour and 45 minutes that this trip lasts.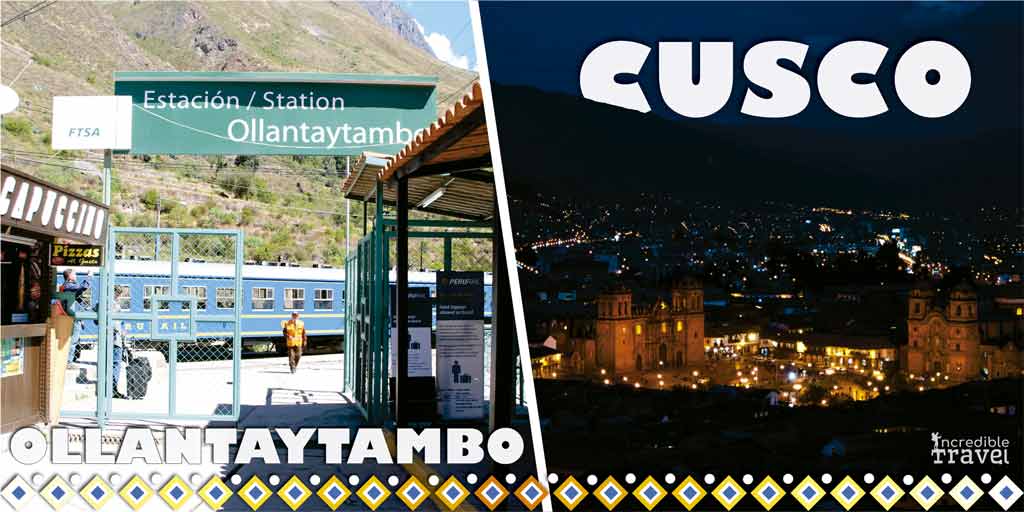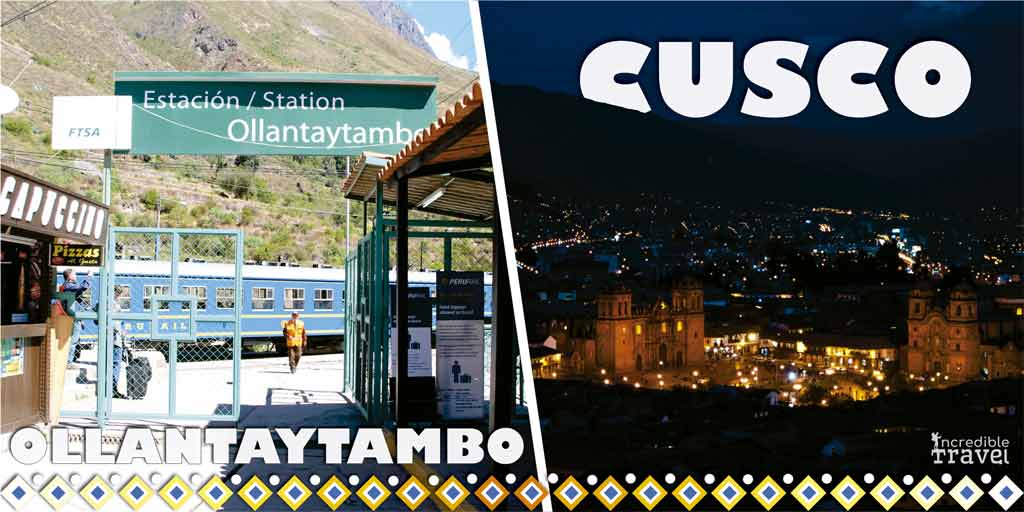 Back in the city of Cusco, we leave you at your hotel, you will feel excited to have known and explored Machu Picchu in one day.
End of our services.
Transportation from your hotel to the Poroy train station.
Train ticket from Poroy station to Machu Picchu Town station (Aguas Calientes).
Bus up and down, from the town of Machu Picchu to the wonder of Machu Picchu.
Entrance ticket to the citadel of Machu Picchu.
Official tourist guide.
Our guided group within Machu Picchu is less than 10 people, in a single language (Spanish or English).
Return train ticket, from the Machu Picchu Pueblo station to the Ollantaytambo station.
Transportation from Ollantaytambo to the city of Cusco (we drop you off at your hotel).
Assistance in Cusco, Machu Picchu and Ollantaytambo.
Permanent assistance, 24/7.
Exclusive assistance before, during and after your trip to Machu Picchu.
Air tickets, internal or international.
Lodging or accommodation.
Entrance to climb to the top of Huayna Picchu or Montaña (consult option).
Food – in the town of Machu Picchu (there are many restaurants).
Some extra not detailed in the program.
Your original documents (passport or original ID) with which you made your reservation.
A small backpack.
About clothes or how you should dress.
Cap or hat.
Glasses or sunglasses.
Sunscreen.
Polo, preferably long-sleeved shirt (to protect yourself from the sun)
Jacket or jacket, if it were waterproof much better.
Some comfortable pants, can be jeans, leggings or a diver.
Sports or trekking shoes or tennis shoes (it will give you more comfort and safety when walking).
Poncho or cape for rains (in rainy season – from December to March)
To eat: Water, candies, chocolates, nuts.
Photo camera.
Extra battery.
Cash (in soles).
The mentioned rates are per foreign adult person, in US dollars. They are rates at economic prices of the tour to Machu Picchu full day:
Rate the tour to Machu Picchu full day

For all travelers:

Expedition train fare:

USD 254.00

Vistadome train fare:

USD 399.00

For travelers from the CAN community:

(Peru, Bolivia, Colombia, Ecuador)

Expedition train fare:

USD 254.00

Vistadome train fare:

USD 399.00
We have special rates for travelers who are:
Minors (children) and students.
If you are a group of travelers, write us that we have super special rates.
Train Difference: Expedition – Vistadome:
You want to get to Machu Picchu, the easiest way is traveling by train. In this sense, there are two types of services (train classes), each of which has its own characteristics, which determine your choice.
The characteristics and differences of both services are:
Expedition Train
It is an option for travelers on a budget, it is a car with all the comforts on board.
Panoramic windows: Yes.
Air conditioning: Yes.
Capacity: 48 seats per car.
Interior design: Wood finishes.
Tables: Yes.
Seats: Comfortable.
Leg room: 53 cm.
Staff: 02 service staff on board per car.
Tren Vistadome
Book the tour Machu Picchu Full Day
To find out more about our special rates or to book, please complete this form:
Make the most of your time, exploring more incredible places. Here are some options for tours in Peru.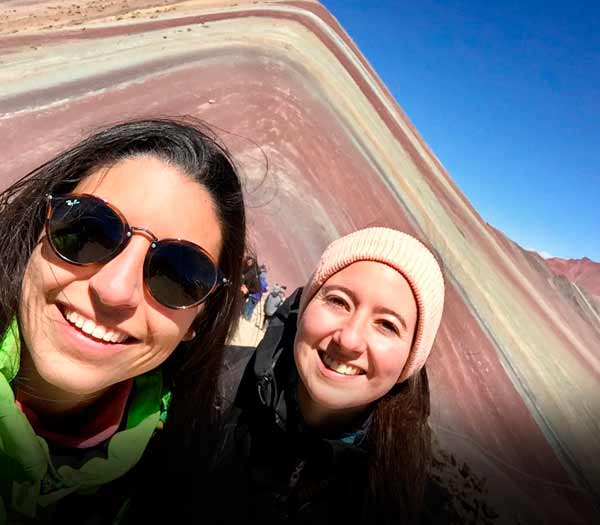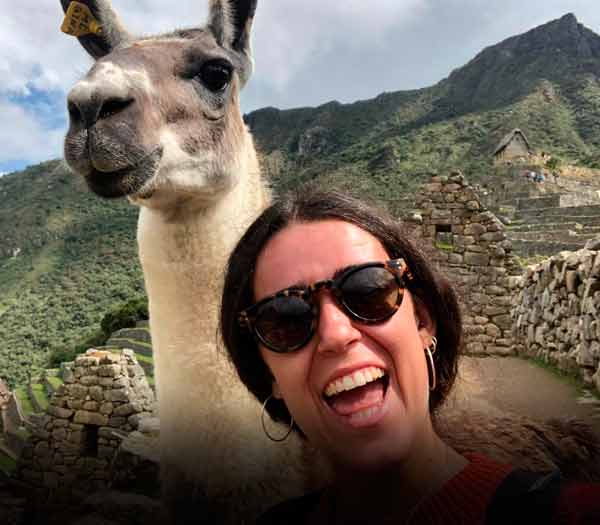 Tour Sacred Valley and Machu Picchu
2 Days / 1 Nights
From:
$ 339.00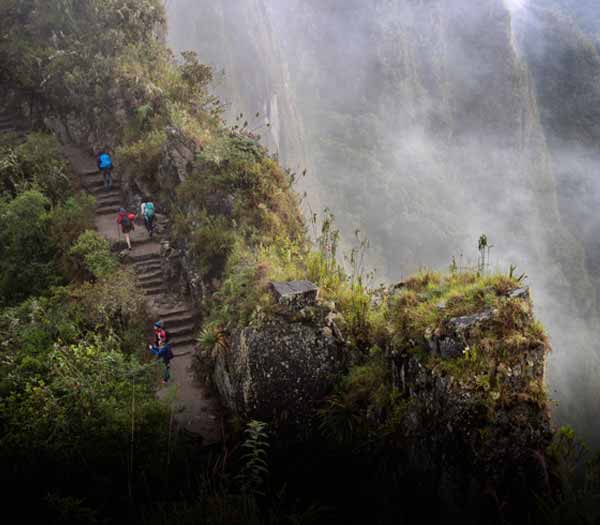 Machu Picchu and Huayna Picchu 1 Day