Maras Moray and Salineras Tour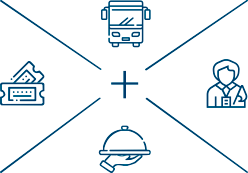 Get to know and explore a part of the Sacred Valley of the Incas, where you can visit the archaeological complex of Moray (old agricultural research center).
In addition, you will know the famous Salineras, which are salt mines, from where the Incas extracted salt in an artisanal way. Currently they are still exploiting in an artisanal way.
Departures: Every day.
Start time: 07:50.
End Time: 14:30.

Maras Moray and Salineras Tour
It starts by leaving from your hotel, early in the morning. You will leave the city of Cusco and make a first stop in the town of Chinchero.
There you will learn about the artisanal weaving that is still made in Cusco, weaving made with natural fibers from the so-called South American camelids (Alpaca), naturally dyed and hand-woven.
You will know how the Incas experimented with cultivation, it is in the place of Moray, an archaeological center made by the Incas, which have a circular shape, it is where the Incas did experiments with plants.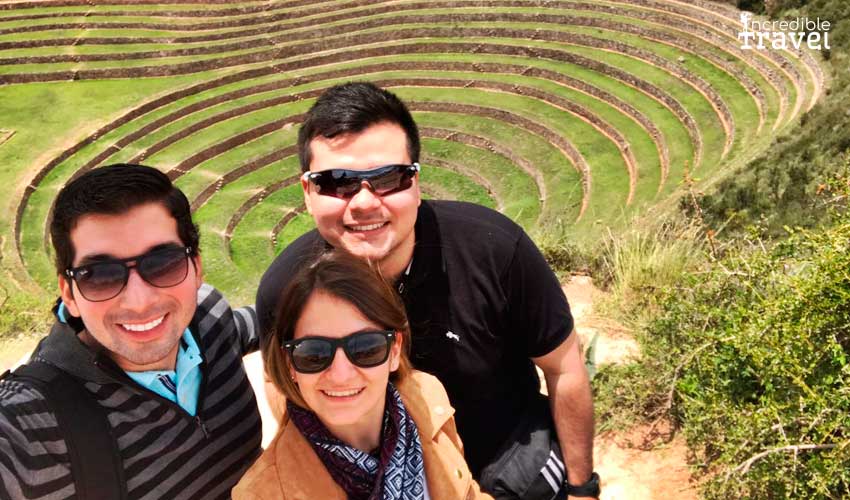 It is located in an incredible place, with wonderful views, surrounded by mountains of the great Andes mountain range.
Another of the places that you will explore are the old salt mines, the famous Salineras, a natural formation of salt, with more than 200 pools of this mineral.
It is the Incas who formerly extracted salt from this place, salt as the main vital input of the Incas and of the people.
They were also the settlers of this land, who exploited these salt mines (Salineras). Currently the community members of this town continue to exploit them, there you can see how they extract the salt from these mines.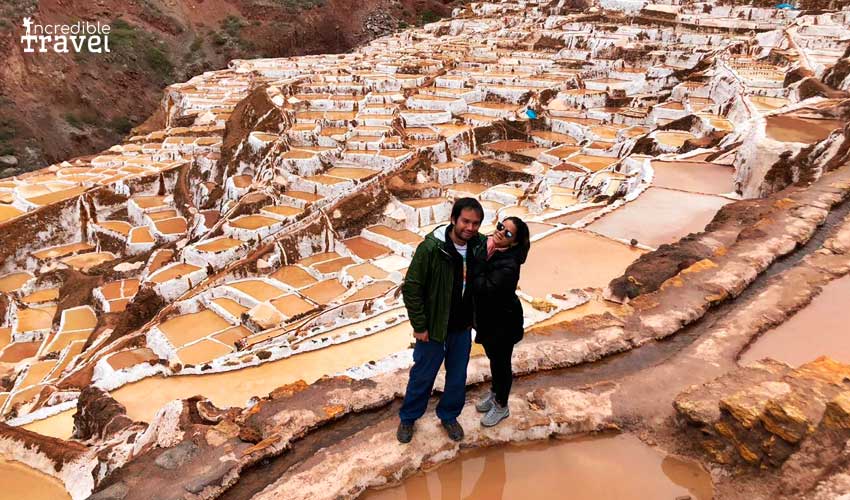 You will be amazed with all the nature that surrounds each place, more mountains and the sky, they will be witnesses of those incredible moments.
After noon you will be back in the city of Cusco, so that you continue enjoying and getting to know the land of the Incas.
Tourist transport.
Professional Tourism Guide.
The group is in bilingual (Spanish or English).
There are 16 people in the group.
Cap or hat.
Sun glasses.
Sunscreen.
Polo, long sleeve shirt.
Sweater, shirt, jacket, waterproof jacket (depends on the season).
Comfortable pants.
Sneakers, tennis (sports or trekking).
Backpack, where you can take: Water, candies, cookies, chocolates, nuts).
Poncho or rain cape (depending on the season of your trip).
Photo camera, batteries.
Extra money in soles, for any purchase you make.
The indicated rates are per person and in American Dollars.
Cost of the Maras Moray and Salineras tour

Without Tickets:

USD 15.00

With Tickets:

USD 40.00
Book the Maras Moray and Salineras Tour
To find out more about our special rates or to book, please complete this form:
Make the most of your time, exploring more incredible places. Here are some options for tours in Peru.